Green Home Plans - Plan Types
Our goal is to offer a wide variety of home plans and styles; life comes in many different shapes and sizes, and homes do too. As our Green Home Catalog comes online, we will be gradually adding more home designs.
We will offer many options: different garage configurations, right-reading reverse plans, slab-on-grade and basement options, and many more.
While we work hard behind the scenes to prepare our Online Plan Catalog, browse through our green home articles. We are constantly adding new articles to help you learn about the exciting world of green homes!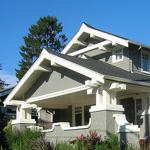 Craftsman Home Plans
Craftsman Home Plans
A Craftsman home is instantly recognizable: its low-pitched gabled roofs with broad eaves, large front porches, and exposed wooden structural elements create a warm and inviting home. Craftsman homes are typically 1-1.5 stories and of wood construction.
A Craftsman home plan is designed to be more functional with a great degree of craftsmanship along with the abundant use of natural materials. The Craftsman plan style is distinguished by its many fine details and excellent workmanship.
To find out more about the Craftsman Home style, go to our Craftsman Home Plans page.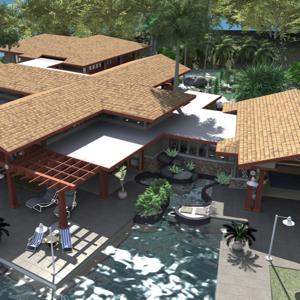 Luxury Green Home Plans
Luxury Green Home Plans
A home doesn't have to be tiny to be green. Any home, regardless of its size, can be built to minimize its environmental impacts.
Our luxury homes have big rooms, high ceilings, lots of windows, and spacious foyers. They can be designed with three, even four garage stalls with over-sized garage doors.
A well-designed, highly-efficient large luxury home built with sustainable materials will often have a smaller environmental impact than a poorly-designed and built smaller home.
To find out more about choosing a Luxury Home styles, go to our Luxury Green Home Plans page.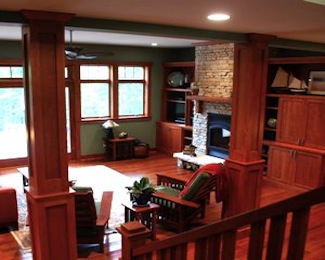 Small Home Plans
Small Home Plans
Many people equate a 'green' home with a smaller home, and for good reason. Smaller homes use less of everything: fewer materials, less energy and water usage, and less required space.
The best small green home plans focus on the efficient use of space. Small home plans may be smaller in size, but are designed to feel spacious and satisfy all the needs of the owners.
A small home designed with a focus on usable spaces and reducing areas with less functionality, results in a comfortable, livable home.
Go to our Small Home Plans page to find out is a small home plan may be for you.
Green Family Homes
Green Family Home Plans
For us here at Green Home Source, our definition of a green family home is one that focuses on the entire family.
A green family home plan pays special attention to providing a safe and healthy home environment for you and your children. It is also a home that is highly energy-efficient, so the money you earn as a parent can be focused on living life to its fullest, not wated on high energy bills.
Go to our Green Family Home Plans page to learn more.
comments powered by

Disqus