Green Home Design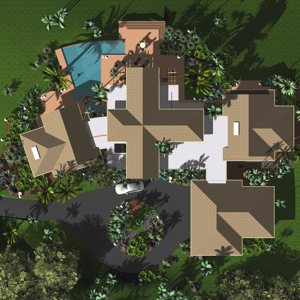 Green Home Design
With all of the decisions that go into designing and building a new home, why should we be concerned about things like sustainability and energy-efficiency?
This is a question many new homeowners will ask, especially when designing a home and trying to keep within a set budget.
Any new home is going to impact the environment by consuming natural resources, not only during the construction process, but also in the long-term maintenance and month-to-month energy consumption of the home.
Reducing The Environmental Impact: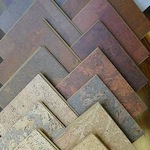 Environmental Impact
By consciously working to reduce the environmental impact during the design and construction process, we can significantly reduce the use of energy and water. The home's impact on the surrounding physical site is also minimized. All of this reduces the environmental impact of the home on the environment through the careful selection of materials and resource-reducing design.
Green Home Source was created to give you access to information that will assist you with green home design, and construction options that are easily implemented and cost-effective.
Green Home Design - Casual Green Living: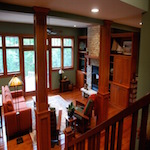 Casual Green Living
At Green Home Source, we are aware of the importance of a rated green home, such as those certified by the United States Green Building Council's LEED for Homes or the NAHB's Green Building Program. To learn more about these certification programs, click on the links below
Energy Star Home Plans
LEED For Homes Certification
LEED Certification     
Energy Star Labeled Homes
NAHB Green Building Standard
We also realize that it can be a daunting task to jump into developing a green home plan. While we don't want to downplay or minimize the importance of a rated green home, we do believe that you can integrate many green practices into your new home without the additional costs or complicated certification processes associated with these national rating programs.
Green Home Source is here for those looking for a less-formal green home design. We a  re here to give you guidance in the development of a home that starts with a base level of 'green', then allows you to build on that base to achieve the level of sustainability and efficiency you desire, or to fit within your budget.
As architects involved with LEED design practices since the early 1990's, we have accumulated a great deal of knowledge on the subject. Along the way, we have encountered many builders and homeowners alike with the desire to build 'green' but without knowing how to take that first step on the road to environmental sustainability. Many people do not want to invest their time and hard-earned money dealing with the 'red tape' of green building; they simply want to put everything they have into doing the right thing.
Green Home Design - We Are Here to Help with the Big Decisions: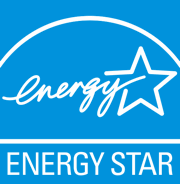 Energy Star Design
During the design and construction of any home, there are hundreds, if not thousands, of decisions large and small that need to be made by the homeowners and the building team. Entering the design process with the mindset that you want to incorporate green practices into your home is the first decision to make when building a more energy-efficient and planet-friendly home, but it's the most important one.
Take a look at what we have to offer. The green home plans in our Green Home Catalog have a base certification that is designed to earn the Energy Star label , along with our very own ETHOS home requirements which will give you a head start on your green home journey. We give you the building blocks of green home design so you can decide how much you want to minimize your environmental impact while designing, building, and maintaining your new green home.
Some of the sections you will enjoy reading include:
Green Home Design: Green Energy Systems For Your Home:
Wind Power Systems:
Solar Power Systems:
Passive Solar Design:
Ways to Save on Your Energy Bills:
Green Electricity:
Energy Star Products:
Insulation Options:
Water Conservation Methods:
Home Durability:
Moisture Control:
Humidity Control:
Use Of Durable Materials:
Green Building Materials Recommendations:
Building a Healthy Home:
Indoor Air Quality:
HVAC Design:
Healthy Building Materials:
Radon Design
Green Home Design Education: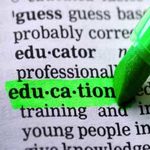 Green Home Education
Also, one of the more important aspects of Green Home Design is education, and this is really one of the more important aspects of living a green lifestyle.
By this we mean not only your own family unit, but that of your neighbors, friends and relation, you can be an instructor and promoter on living the green, healthy lifestyle and others can learn a lot from your experiences.
Your experience can be used to guide others in the advantages of building and maintaining a green home, efficiently, economically and responsibly.
comments powered by

Disqus