Clay Roof Tiles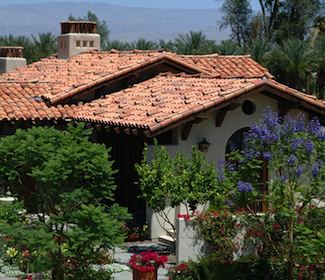 Clay Roof Tiles - Mission Tile - US Tile
Introduction To Clay Roof TIles
For thousands of years, natural clay has been used for roofing, due to its extreme durability, wide availability, and natural beauty. Modern technologies and designs have catapulted clay roofing tiles to the forefront of green home design.
The Benefits of Clay Roof Tiles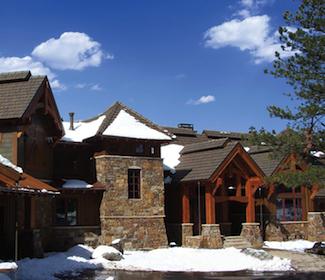 Clay Roof Tiles - ProShake - US Tile
We depend on the roof over our heads to shelter and protect us from the elements, and it's not an easy job. Any roofing material is subjected to extremely harsh conditions 24 hours a day, 7 days a week, year in and year out. It needs to be able to endure wide swings in temperature, the sun's damaging UV rays, rain, snow, hail, and wind.
Since the early days of civilization, clay has demonstrated the ability to stand up to the severe conditions up on the roof with great reliability and style. Today's clay roof tiles are made with clay and sand fired in a wood kiln, making them hard and extremely durable. They are also coated with materials to keep them strong and prevent cracking and fading over time.
Clay's durability is one of its' main environmental qualities. Properly installed, a clay roof will last for generations; in effect, for the life of the house. Many clay roof tile manufacturers offer warranties of 50 years or more. The 2,000 year old clay tiles still in place atop the Coliseum in Rome are testament to clay's extreme durability.
Clay roofing tiles are made from a completely natural, widely abundant raw material. Some clay roof tiles also contain recycled clay, making them even more environmentally responsible.
l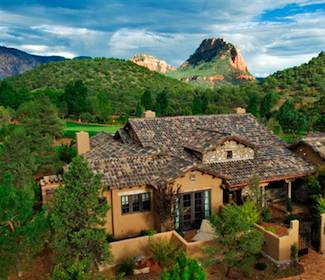 Clay Roof Tiles - Ludowici Roof Tile
Once removed from a roof, clay roof tiles are 100% recyclable into new products, including new tiles. This eliminates any material from ending up in landfills.
Clay roof tiles are also effective at preventing heat gain through the roof, which will reduce a home's cooling costs (and energy usage) during the warm summer months.
Many clay roof tile manufacturers offer clay tiles that are Energy Star and CRRC (Cool Roof Rating Council) Cool Roof certified tiles for their high levels of solar reflectivity.
These qualifications indicate that the clay roof tile does an excellent job of reflecting the sun's energy and heat away from the roof, instead of absorbing that energy into the roof, and the house itself.
If you're planning a green, LEED-certified home, clay roof tiles that have the Energy Star and CRRC Cool Roof stamps of approval are an extremely viable option for roofing material.
Other Attractive Qualities of Clay Roof Tiles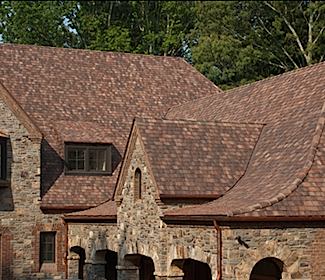 Clay Roof Tiles - Ludowici Roof Tile
In addition to their environmental benefits, clay roof tiles offer more attributes to consider:
Low maintenance: Once installed, clay roofs are relatively maintenance free. Rinsing the roof with a power washer using a mild soap once every year or two will keep dirt, mold, and other debris at bay. Sealing the clay tiles will also help prevent dirt buildup, algae, and mold. It's also important to have your clay roof inspected yearly for cracks or leaks, and having any damage repaired immediately.
Attractiveness: Clay roof tiles can have all the environmental benefits in the world, but if they're not attractive, what's the point in putting them on your roof? Fortunately, clay roof tiles can make a beautiful addition to your home. They are available in an amazing variety of colors, shades, and styles that won't fade over time.. They can also be custom-colored to match any home.
Fireproof: Clay tile roofs are completely fireproof and on-combustible. This is a benefit for homes in any area, but especially in areas where wildfires may be a concern.
Windproof: Clay tile roofs can stand up to very high winds. Most tiles are built to withstand winds of up to 125 mph or higher when installed properly. Clay is an excellent choice for hurricane-prone and coastal areas (they are also resistant to corrosion from salt).
Clay Roof Tiles are Great, But......
Any type of roofing material is going to have a few drawbacks, and clay roofing tiles are no exception. There are a few things to consider when deciding whether clay tiles are the right choice:
Cold Weather: Clay roof tiles have long been used in warmer southern climates where temperatures are more stable. Wide temperature swings can cause cracking in clay tiles, though recent improvements in their design and manufacture have largely eliminated this problem. If you're in an area that experiences freezing temperatures, look for a clay roof product that is rated for use in all weather conditions.
Hail: Clay roof tiles have historically been susceptible to damage from hail. Again, new advances in how clay roof tiles are constructed have made them much more able to withstand damage from hail. However, no material is foolproof and hail is still the number one cause of damage to clay roof tiles, making inspection and quick repair of damage very important.
Weight: A roof of clay tiles is usually heavier than other materials, from 9 to 12 pounds per square foot. This may make them too heavy for some designs without structural reinforcement. Your home designer and builder can help you determine whether your home's roof can support the heavier weight of clay tiles. Many manufacturers also offer lightweight options in the 5 to 7 pound per square foot range, more suitable to most homes.
Cost: Installing a clay tile roof is typically going to cost more than other types of roofing such as asphalt shingles. But when you consider the large list of benefits clay tiles offer, and the fact that they will only need to be installed once for the lifetime of the home, the costs will balance out over time.
comments powered by

Disqus