Make Sure Your New Home is Energy Efficient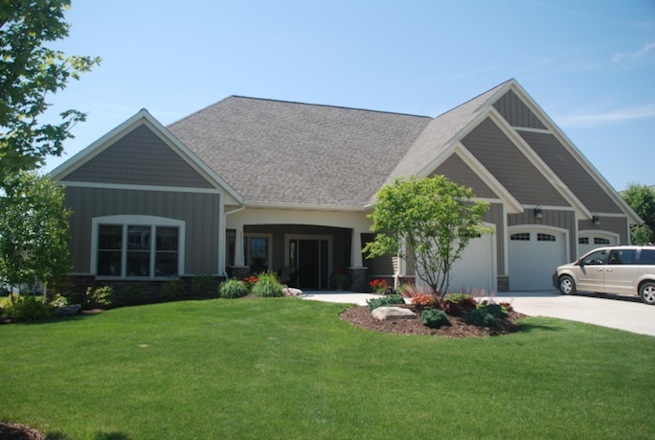 Americans move a lot. Whether it's for a new job, a job transfer, or simply a yearning for someplace new, moving into a new home is nothing unique. If you're currently living in a green, energy-efficient home, it's important to take steps during a new home search to make sure that new house is at least as energy efficient as your current abode. Better yet, doing your homework up-front could easily help to find you a new place that's even more efficient. There are a few simple things to add to your new home checklist to ensure your new home won't soak you with high energy bills.
Buying an existing home has a much lower environmental impact than building a brand-new structure; no new materials are taken from the earth for a new building, and no open space is disturbed. Suburban sprawl is reduced; many older existing homes are in mature, desirable neighborhoods...the list of advantages of an existing home over a new one is a long one. Unfortunately, the older a house is, the more likely it is to be less than stellar in the energy-efficiency department. But there are ways to identify a home with the environmental, energy-efficient traits you're looking for.
1. Examine Old Utility Bills
Perhaps the easiest, most straight-forward way to identify how energy-efficient an existing home is is to look at its' power and water bills. With any luck, the current owner of the home keeps good track of their past bills and is willing to share them with you. Looking over utility bills from the past year gives you precise information on what it's going to cost to keep the lights and heat on. Of course, there are lots of variations in individuals' personal energy habits, so if you're already taking steps to lower your bills, your results may be lower.
2. Check for Eco Labels
Take plenty of time to inspect prospective homes for signs of energy-efficient features. Look at appliances, HVAC systems, and hot water systems for Energy Star labels; this ensures they're among the more energy-efficient models.Again, you can also ask the current owner for any appliance manuals they may have. These will list energy and water usage specifications.
The Energy Star program was created to help consumers easily identify appliances and other household items that meet a minimum criteria for efficiency. The Energy Star logo is typically found somewhere on qualifying products, and is also featured prominently in all manuals that come with them. Jotting down an item's model or serial number will allow you to check online to see whether or not it's an Energy Star-certified product.
3. Be an Eco-Detective in the Prospective Home
Don't stop with simple labels on items. Check out the bathrooms for low-flow toilets and low-flow shower heads. Other things to look for are energy-efficient doors and windows in good shape, adequate insulation in attics and crawl spaces, programmable digital thermostats, and energy-efficient lighting systems. The home should get extra points for super-efficient things like solar panels, wind turbines, tankless water heaters, and geothermal heating and cooling. The more of these things the house has, the less money you'll be spending on energy and water right off the bat.
4. Don't Get Carried Away with Size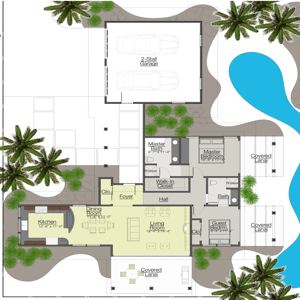 The allure of a spacious new place to call home is strong, but home size has a huge effect on energy and water usage. Simply put, the bigger a house is, the more energy it takes to operate. For years, the size of American homes crept upward, but that trend has started to wane as more people realize the benefits of a smaller home. Smaller homes require less heat, less cooling, less water...They also require much less time and money to keep maintained and clean. A smaller, well-designed home has all of the useful space, none of the wasted areas of larger homes. Think about where you spend the majority of your time in your current home, then focus on a new house that has the same kinds of rooms, without extraneous space.
5. Splurge for an Energy Audit
OK, you've found a home that you really like, and it appears to be relatively energy-efficient. If you love the house, and the price is right, and you want it, now might be a good time to invest in an energy audit. For relatively little cost, usually around a couple hundred bucks, a professional can perform an energy audit, which will accurately measure the home's air leakage. These audits investigate the home's insulation, and identifies issues (gaps and leaks) in insulation, doors, and windows. An energy audit is a great tool to help you figure out if the home has any issues, and will also let you know of approximately how much it'll cost to rectify such problems.
6. If You Build, Build Green
If you've got your heart set on a brand new home, or you simply can't find one to your liking, specifications, or price, make sure your new home construction and final structure is as green as possible. Seek out qualified, experienced builders and green home designers to make your new home as energy-efficient and sustainably built as possible. Green, eco-conscious home building is becoming more mainstream all the time; going green doesn't necessarily mean having to spend a lot more on a new home. But it will ensure that your monthly utility bills are as low as possible, while your new home treads as lightly on the earth with less waste and pollution.
comments powered by

Disqus